RECYCLE! 5 Green Tips for the NBA fan
(Photo credit: NBA.com)
April 2nd-10th is NBA's Green Week, a week where NBA players are wearing organic cotton shirts, signing balls made out of recycled materials, taking part in tree plantings and other environmental activities.  Canada's own, Steve Nash has been a strong advocate of the green campaign so it's only fitting that fans take part as well.  Here are a few tips on how NBA fans can be environmentally friendly.
The materials required:
A sharpie marker
RECYCLED scrap paper
Scissors
Outdated basketball jerseys
5.  Who doesn't own a Vince Carter Raptors jersey?  Don't throw it out.  Cover the #1, replace the Carter with "Douby" and there you have it, your very own Quincy Douby jersey!  It's all good,
he has another 10-day contract
!
(click on image for larger view)
4.  Charlotte Hornets jerseys.  Like really, what are you going to do with that Alonzo Mourning Hornets jersey?  Problem solved.  Cover the #3, throw a piece of paper with "Paul" on the back.....bam, your very own CP3 jersey!  Don't dish out that $60-80  for a brand new one, that's wasting materials, RECYCLE!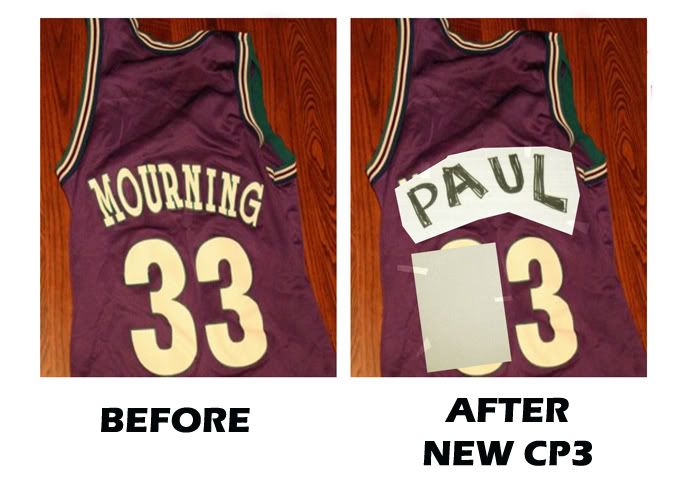 (click on image for larger view)
3.  Do you think Chris Bosh is as good as gone this summer?  No problem, you're set.  Get the sharpie out, pen in another 4, throw "Mensah-Bonsu" on the back. Boom. A new Pops jersey.  Those #44's jerseys aren't even available yet!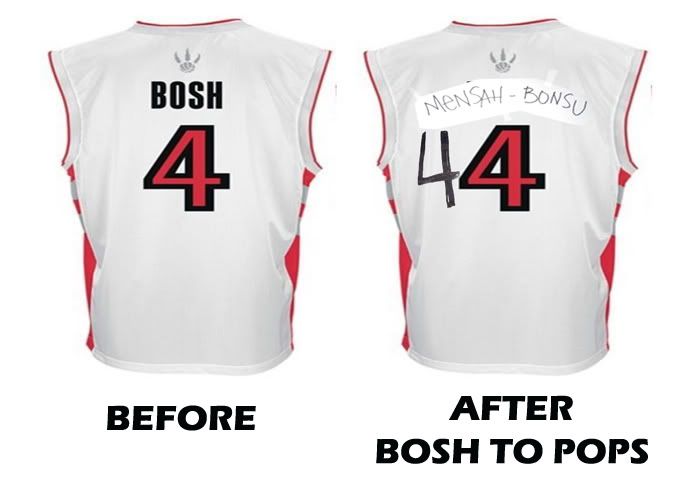 (click on image for larger view)
2.  Man, who didn't want a Ben Wallace Bulls jersey when he signed with Chicago?  My boy Sean even owns one and got clowned for wearing it out in public. Now, what can you do with it?  Easy.  Tack on a #2, and your home made "Jordan", and you got yourself a Vintage MJ jersey.  An instant collectors item!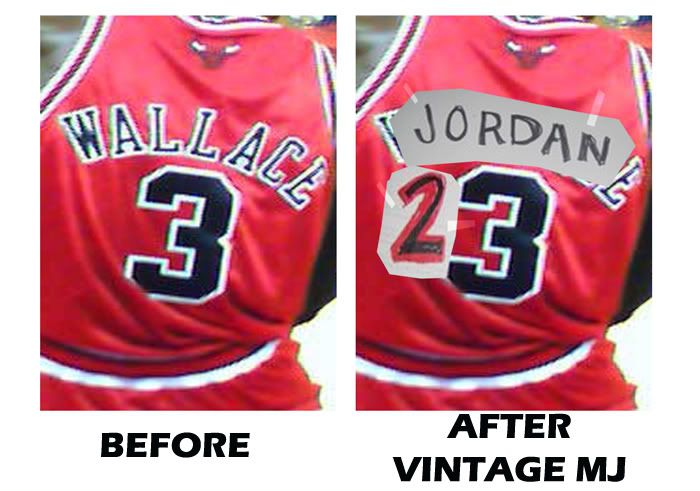 (click on image for larger view)
1.  I own a Marcus Camby #23 Knicks jersey that's collecting dust in my closet.  Now I can get ready for the summer of 2010, with my own LBJ 2010 Knicks jersey.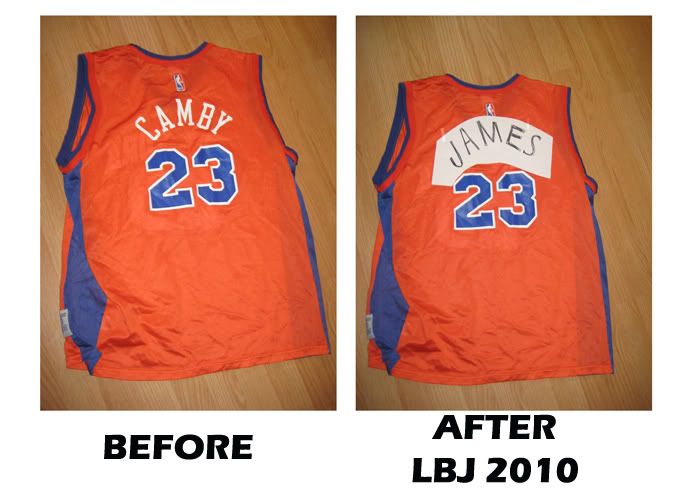 (click on image for larger view)
Do you have any environmentally-friendly tips for the NBA fans?  Let us know!
[hype]